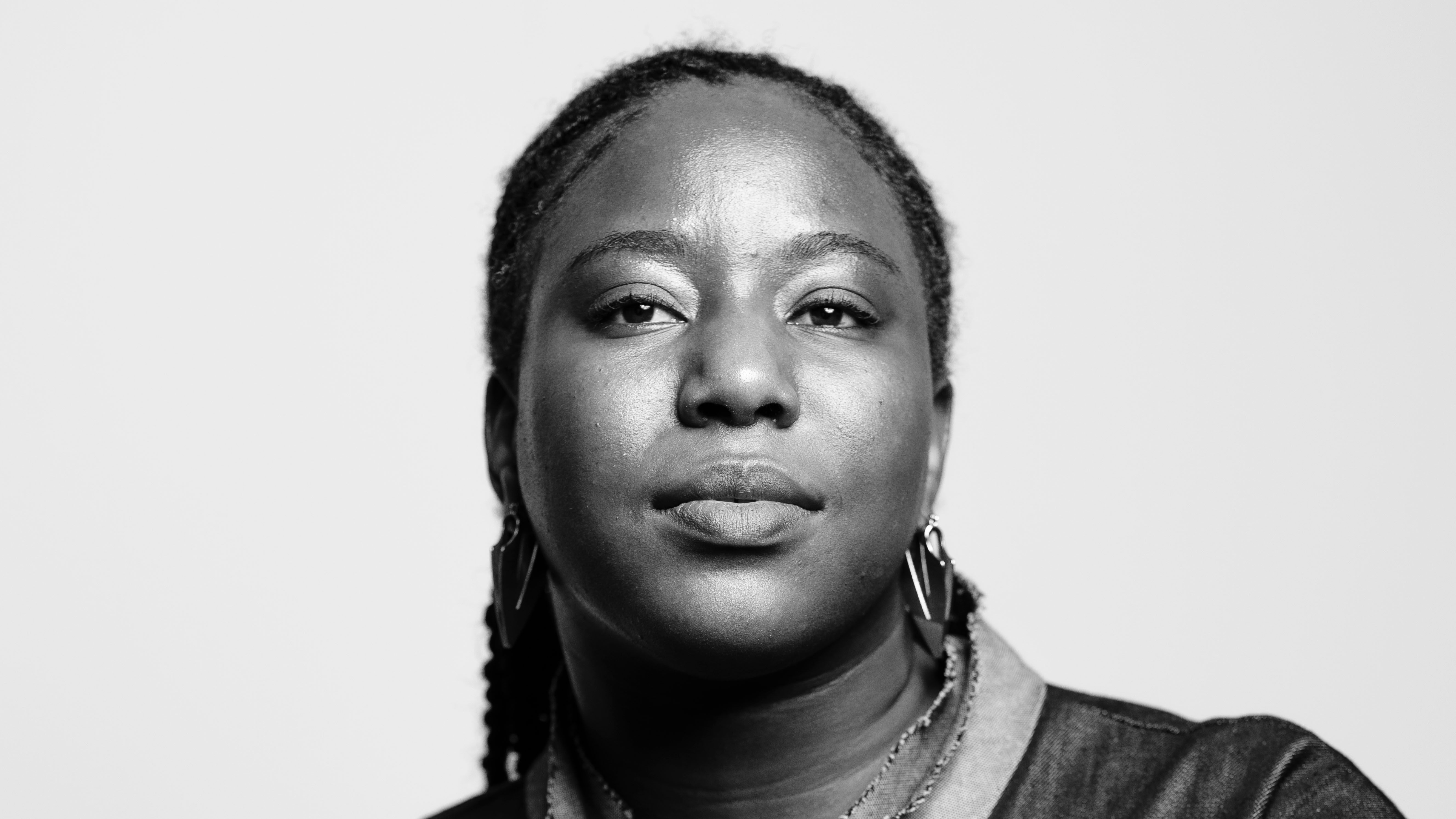 Helena Uambembe, 1994, lives in South Africa
Photo: André Marc Räubig
Helena Uambembe - Winner of 2022
The stand is divided into two rooms, a living room and another that resembles a TV room. The former replicates the living room of the artist's parents and contains such objects as vases and teacups as well as prints of pictures from her personal archives. By means of objects, installations, paintings, prints and performances, the Angolan artist reconstructs memories of her childhood in Pomfret, South Africa. She shows the extent to which history and personal experience are not only inscribed in objects and materials, but how these can also be drained and detached from their original context.
In addition to the cash prize, Baloise acquires a group of works by the award winners and donates them to two important European museums. The works of Hana Miletić were presented to the collection of the MMK, Museum für Moderne Kunst, Frankfurt.
Gallery: Jahmek Contemporary Art, Luanda, Angola
This year's jury includes: Karola Kraus, General Director MUMOK Vienna, Chair of the Jury; Marie-Noëlle Farcy, Curator/Head of Collection, MUDAM, Luxembourg; Susanne Pfeffer, Director MMK, Frankfurt; Susanne von Meiss, von Meiss Collection, Zurich and Nina Zimmer, Director Kunstmuseum Bern / Zentrum Paul Klee.
More news about Helena Uambembe