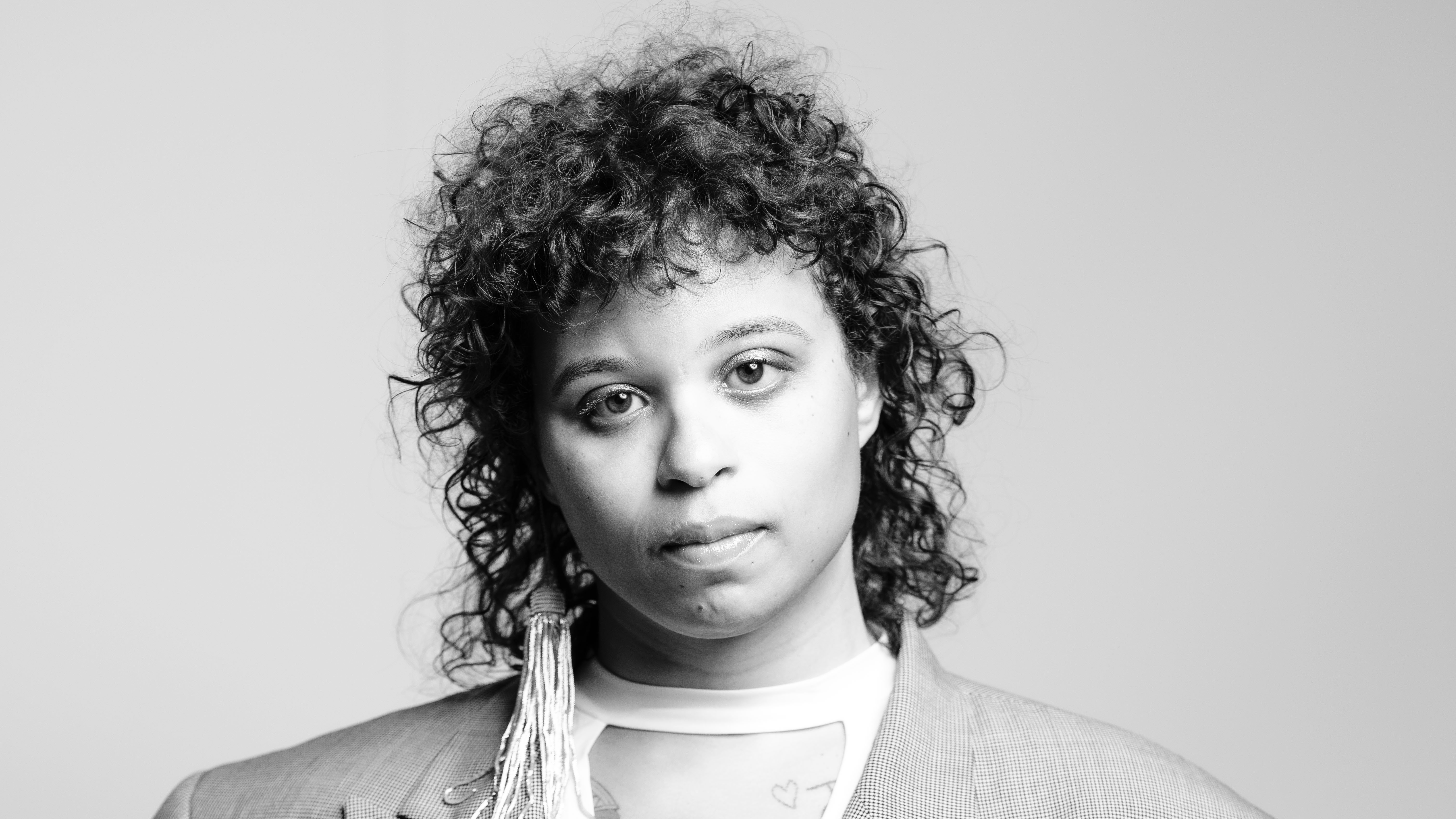 Tourmaline, 1983, lives in New York, USA
Photo: André Marc Räubig
Tourmaline - Winner of 2022
In her recent work Pollinator, the artist, film maker, writer and activist proposes an unconventional, poetic and personal portrait of Black, queer and trans communities. The heart of the film consists of a black-and-white aerial travelling shot that follows the artist from an Edwardian period room at the Brooklyn Museum to the nearby botanical garden. Wearing a sophisticated, simultaneously concealing and revealing outfit, she interacts intensely with a luxurious natural environment, expanding the idea of a garden into a site of pleasure. Incorporating original personal footage, clips from her recent simulated flight as well as found footage, she also pays vibrant tribute to Marsha P. Johnson, an inspirational figure of the New York queer scene from the late 1960s.
In addition to the cash prize, Baloise acquires a group of works by the award winners and donates them to two important European museums. The works of Hana Miletić were presented to the collection of the MUDAM, Musée d'Art Moderne Grand Duc Jean, Luxembourg.
Gallery: Chapter NY, New York, USA
This year's jury includes: Karola Kraus, General Director MUMOK Vienna, Chair of the Jury; Marie-Noëlle Farcy, Curator/Head of Collection, MUDAM, Luxembourg; Susanne Pfeffer, Director MMK, Frankfurt; Susanne von Meiss, von Meiss Collection, Zurich and Nina Zimmer, Director Kunstmuseum Bern / Zentrum Paul Klee.
More news about Tourmaline